About Us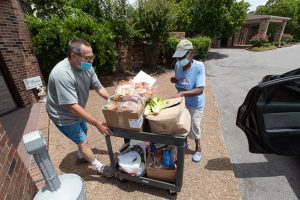 There are many reasons people in our community need help: loss of employment, fixed incomes, recent immigration, and the list goes on. We want to satisfy the immediate needs of our neighbors so that they can address their long-term needs.
By creating a virtual food drive, you'll not only raise money to support our hungry neighbors, you'll also help spread awareness of food insecurity in our city. And you'll also be entered into our contest – the top fundraiser wins a prize and bragging rights!
How to get started:
Click on How It Works to learn how to create, customize, and share your virtual food drive.
Click on Start a Virtual Food Drive from the dashboard or click the button below to go directly to registration. For this fundraiser, choose virtual food drive instead of individual or team fundraisers.
Contact us if you would like someone to walk you through the process. We want to help you have a successful campaign.
Thank you for joining a growing community of fundraisers who are making a lasting impact.